Relax & Unwind in Vail, Colorado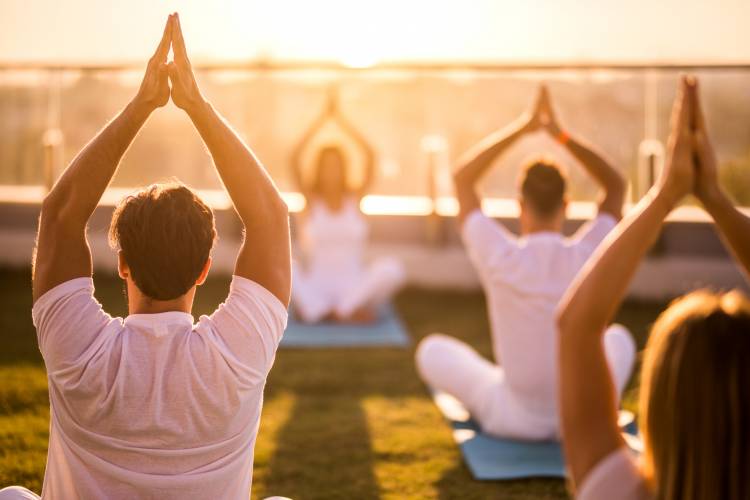 Nestled in the stunning Rocky Mountains, Vail, Colorado, offers more than just breathtaking landscapes and thrilling outdoor activities. It's also an ideal destination for those seeking wellness and relaxation. With a range of wellness-focused activities and facilities, including yoga, spas, and other rejuvenating experiences, Vail provides the perfect setting to unwind and rejuvenate both the mind and body.
Yoga Spots in Vail
Yoga enthusiasts will find Vail to be a haven for their practice. Numerous studios in the area offer a variety of classes, from gentle and restorative sessions to more vigorous and challenging styles. Some of the most popular studios that offer traditional yoga are Dryland Fitness & Spa, Spa Anjali Athletic Club, and Revolution Power Yoga.
Imagine starting your day with a beautiful yoga session on the mountain top, with the mountain air invigorating your senses and the serene natural surroundings. Every Saturday during the summer you can partake in Mountain Top Yoga at Mid-Vail starting June 17th from 10:30 am to 11:30 am. Yoga Mats are provided if you need one. Tickets are available at the Vail Village Ticket Office and can be purchased on the day of class. 
Whether you're a beginner or an experienced yogi, the yoga options in Vail cater to all levels, allowing you to cultivate inner peace and strength while being surrounded by the breathtaking beauty of the mountains.
Vail Spas
Treat yourself to a spa experience that will leave you feeling completely rejuvenated. Vail boasts a range of luxurious spas offering a wide array of treatments, from massages and facials to body scrubs and detoxifying therapies. Many spas in the area also incorporate local ingredients and indigenous healing practices to provide a unique and authentic experience.
One of our favorite spas in the area is The Spa at Grand Hyatt Vail. This spa is one of the many spas in Vail that follows in the footsteps of traditional alpine spas. Between their highly trained spa therapists and the relaxing environment, you'll allow yourself to fully unwind from today's troubles. From jetted tubs to massages to mud baths and body scrubs, you'll no doubt be leaving relaxed. 
Hiking in Vail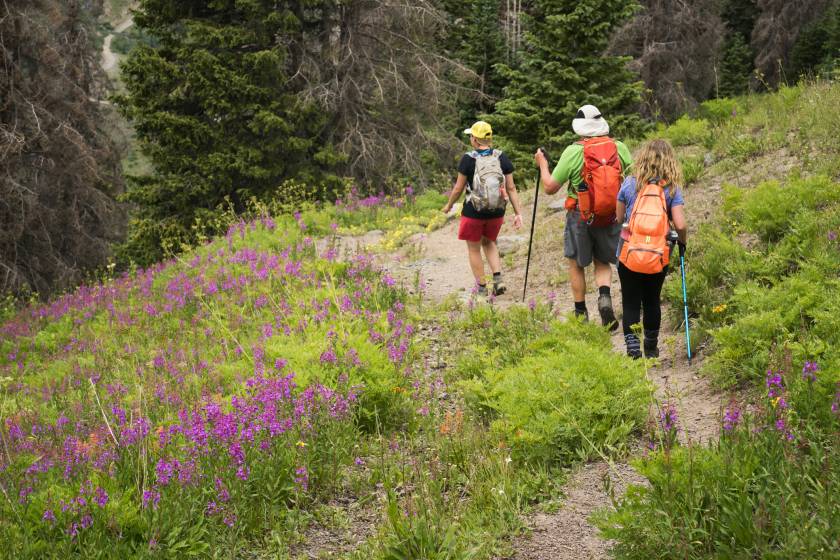 While Vail has a variety of hiking trails of varying difficulty, sometimes you just want to go on a relaxing walk to appreciate the crisp mountain air, the sound of chirping birds, and the scent of pine trees. The East Vail portion of the Gore Valley Trail is an easy walk along Gore Creek that will lead you to the meadows and aspen groves near the golf course. There is also The Vail Recreation Path that goes through the middle of town. This path is 15 miles long that is surrounded by acres of the National Forest following Gore Creek. 
Another relaxing hike is at the Vail Nature Center. This 7-acre facility is a restful gem of Vail that offers a network of trails along Gore Creek. Be sure to check out the 1940s homestead to learn about the different programs that are going on this summer including wildflower viewing, stargazing, and nature tours. 
Lastly, one of the most popular yet relaxing hikes you could go on is at the Betty Ford Alpine Gardens. These stunning guardians have been marked as the highest botanical garden in the world. As you stroll around the grounds you can enjoy the beautiful and one-of-a-kind collocation of alpine, sub-pine, and mountain plants and flowers.
Fly Fishing
Fishing in Vail is a tranquil and rewarding experience that allows anglers to immerse themselves in the natural beauty of the area while enjoying the thrill of the catch. The rivers and streams around Vail, including the famous Gore Creek, offer ample opportunities for fly fishing enthusiasts. With crystal-clear waters and an abundance of trout, anglers can test their skills as they cast their lines into the mountain streams. Whether you're a seasoned angler or a beginner looking to try your hand at fishing, Vail provides the perfect backdrop for a memorable fishing adventure.
Hot Springs near Vail
Located near Vail, Colorado, are some natural hot springs that offer a rejuvenating and immersive experience for visitors. These geothermal wonders provide a blissful escape from the everyday hustle and bustle, allowing you to soak in warm, mineral-rich waters while surrounded by breathtaking mountain vistas. Whether you choose to visit the world-renowned Glenwood Hot Springs Resort or the lesser-known yet equally captivating Iron Mountain Hot Springs, you are guaranteed to unwind and find tranquility. The therapeutic properties of the mineral waters are believed to provide numerous health benefits, from relaxation and stress relief to soothing sore muscles and improving circulation. So, immerse yourself in the soothing warmth of these natural hot springs near Vail and let the therapeutic waters wash away your cares and leave you feeling refreshed and renewed.
Take your First Steps to Wellness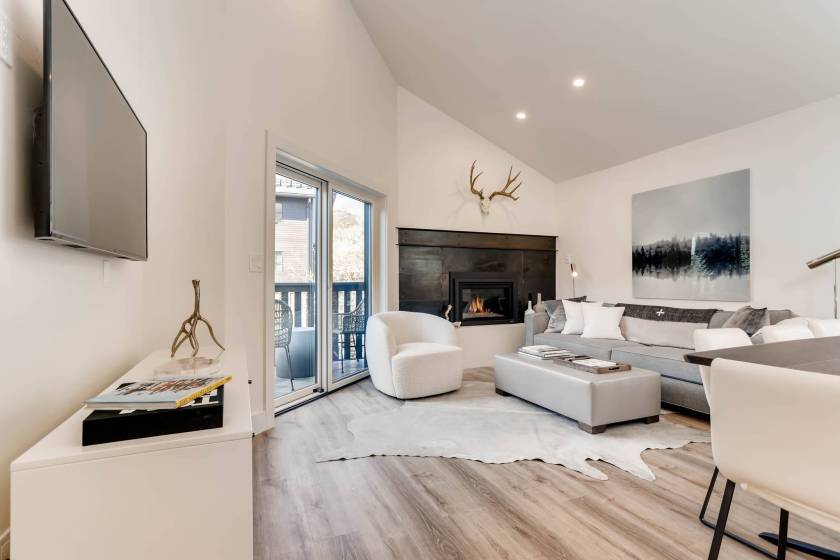 Vail offers a sanctuary for wellness and relaxation. Whether you're a yoga enthusiast, spa lover, or simply someone seeking a peaceful escape, Vail has something to offer. Immerse yourself in the beauty of nature, indulge in luxurious spa treatments, and embrace the serenity of yoga and meditation. To start your wellness journey, browse our Vail Valley Vacation Rentals and book the perfect home base for relaxation.