Things to do in Vail Besides Skiing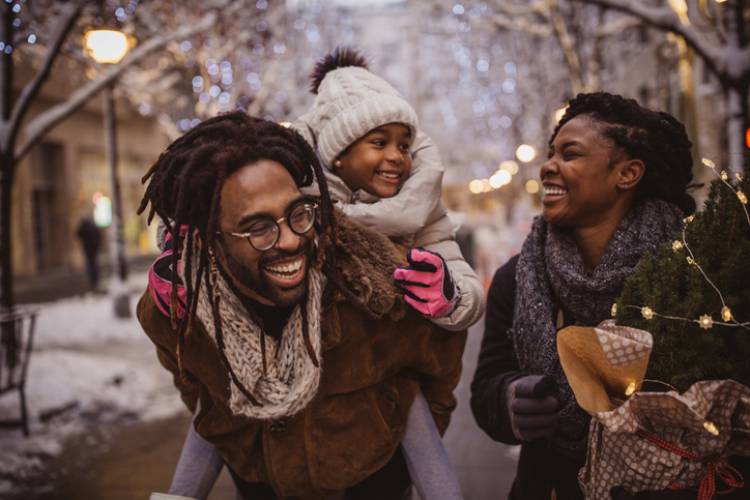 Home to a beautiful ski resort, it's no wonder that Vail is synonymous with skiing. But what is a vacation to Vail, Colorado like in the winter if you're not one for gliding down the mountain on a pair of skis or a snowboard? This mountain town was built around entertaining people, so the answer is that there is plenty to do if you only want to ski for a day, or if you aren't interested in skiing at all. 
Top Things to do in Vail in the Winter Besides Ski
Shop & Dine in Vail Village (pedestrian)
Breweries & Distilleries
Outdoor Winter Exploration & Snowplay
Après ski
Treat Yourself at the Spa
Day Trips
#1 - Shop & Dine in Vail Village and Lionshead
Nestled at the base of one of America's best ski resorts is the adorable, almost European looking Vail Village. With unique buildings, gorgeous mountain scenery and plenty of pedestrian walking space, you'll want to spend a day exploring Vail Village and Lionshead. 
Stroll the heated cobblestone streets while you explore the latest fashion at stores like Gorsuch, Avalon and Arriesgado. The villages are packed with every type of restaurant you can dream of, so you'll want to stay for lunch (and dinner too).
#2 - Breweries & Distilleries
What is that they say about vacations? Eat, Drink & Be Merry! Colorado is known for its beer and Vail brings its A-game when it comes to fine brews. Plan a beer tasting day and visit 7 Hermits, Vail Brewing Company's Vail Village Tasting Room, Bonfire Brewing, Gore Range Brewery, and Craftsman. If you're a fan of distilleries, you'll want to check out the 10th Mountain's tasting room in Vail Village.
#3 - Outdoor Winter Exploration & Snowplay
You don't need to hop on a pair of skis or clip into a snowboard to get your fill of outdoor fun in Vail. And PLEASE get your fill of outdoor fun in Vail. Colorado is known for beautiful landscapes, and it would be a shame if you didn't experience it first hand.
Enjoy a guided snowshoeing or snowmobile adventure, go tubing and get your adrenaline rush in, or try out winter biking with a fat tire bike. Looking for some good old wholesome fun? Build a snowman or start a snowball fight with your family. There are also plenty of opportunities to ice skate around town.
#4 - Après ski
Don't think you can't enjoy Après ski just because you're not an avid skier. Après ski is a big part of ski culture, and it's all about enjoying time well spent with your friends and loved ones before heading back to reality. If you're strolling through the Villages of Vail you will most certainly see groups of mountain goers still in their boots, enjoying beverages, live music, and great conversation. Join in and you're sure to find someone just like you, who is attending the party without getting in a run down the hill. Après ski is of course much different during the pandemic, but it can be enjoyed with your immediate family and you can look forward to more open conversations in the future.
#5 - Treat Yourself at the Spa
In the words of Donna Meagle from the show Parks and Recreation - "Treat Yo Self"! It's been a demanding year and you're on vacation. Vail is known for its excellent spa scene. You won't have to walk more than a block or two to get a massage, mani, pedi or facial. There's nothing quite like the feeling of dressing up to go to a nice dinner after a day of relaxation at the spa. 
#6 - Day Trips
One of my favorite parts about staying in a mountain town is how small and unique it can feel, while still having the option to explore different places. Vail is just a hop, skip and a jump away from some really cool attractions and quaint mountain towns. Hop over to Dillon, Colorado for the day and explore the ice castles, or pop over to Beaver Creek. Experience dog sledding in Silverthorne. If you're up for an hour drive you can check out Glenwood Caverns Adventure Park or the hot springs in Glenwood Springs. 
Find Lodging in Vail and Beaver Creek
Don't let Vail's reputation for skiing give you second thoughts. There is plenty to do throughout town for beginner skiers and for those who aren't interested in skiing at all. We offer vacation condos and private homes throughout the Beaver Creek and Vail areas. Browse our properties and start planning your vacation today!