Horseback Riding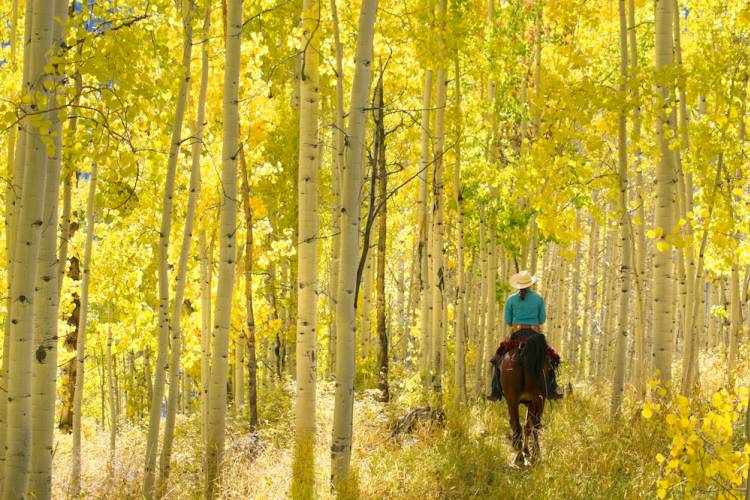 Horseback riding in Vail, especially during the summer wildflower season or golden autumn, is a breathtaking experience. Not only do you get to take in the sights at a slower pace, but you get to enjoy the experience of connecting with a beautiful horse. It's easy to picture the bygone Wild West era while you look out over the Gore Range and Continental Divide and listen to expert wranglers share historic stories.
Top Vail Horseback Riding Stables & Guides:
915 Spraddle Creek Road
Vail, CO
Located one mile NE of Vail Village.
Horseback Rides: 1.5- and 2-hour tours
More activities: pony rides, roping classes, horsemanship classes, goat yoga, goat & wine, and goat happy hour.
Elk Track Road
Avon, CO 
Horseback Rides: 1- or 2-hour rides and 3-hour picnic tour to Beaver Lake for lunch or Beano's Cabin for dinenr.