Our Guide to Vail in the Fall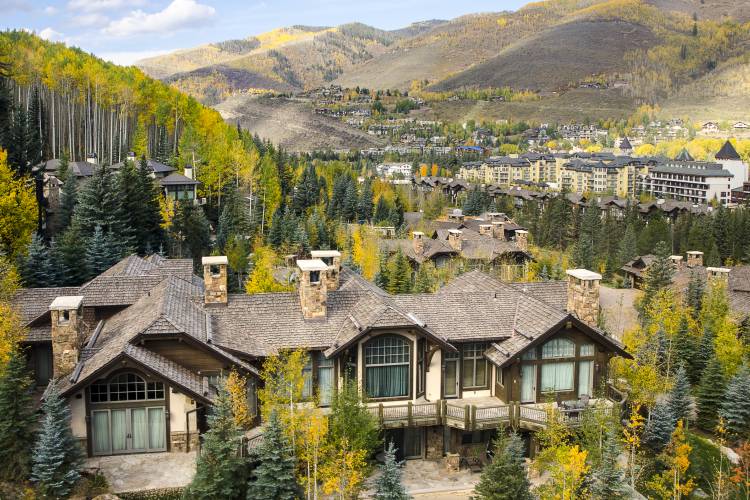 As the summer warmth gradually yields to the crisp embrace of autumn, Vail transforms into a breathtaking haven of colors, experiences, and moments that linger in memory. Fall in Vail is a time of enchantment, where the mountains don their vibrant coats of gold, amber, and scarlet, and the air takes on a refreshing clarity. From leaf-peeping to exciting events, from outdoor adventures to moments of tranquility, let us be your companion in discovering the true magic of Vail in the fall.
Vail Weather in the Fall
Fall in Vail witnesses a transition from summer's warmth to winter's coolness. The months of September through November constitute Vail's fall season. In September, temperatures range from mid-60s to mid-70s Fahrenheit during the day, dropping to mid-40s to low 50s Fahrenheit in the evenings. October brings cooler weather, with daytime highs from the mid-40s to mid-60s Fahrenheit and colder nights dipping to mid-20s to mid-30s Fahrenheit. Snowfall might begin towards October's end. November ushers in colder, unpredictable conditions, with daytime temperatures spanning mid-20s to mid-40s Fahrenheit and nights plummeting to teens to low 30s Fahrenheit. Snow becomes more frequent, especially at higher elevations. Fall weather is changeable, with sudden snowstorms possible. Layered clothing is recommended, and note that higher altitudes can be colder. In short, Vail's fall experiences gradually cooling temperatures, with September mild, October chillier, and November prepping for winter with even colder conditions and increased snow potential.
Fall Colors in Vail
The prime period for witnessing fall colors in Vail spans late September to early October. During this time, aspen trees transform from summer green to dazzling gold, orange, and red, creating a captivating autumn display across the mountains. The precise timing of peak colors varies yearly due to temperature, precipitation, and elevation. Generally:
Late September: Higher elevations, like surrounding mountains, unveil yellow and gold patches as leaves change.
Early October: This is the pinnacle of fall foliage in Vail. Colors intensify and spread, painting mountainsides in vivid hues.
Mid-October: Lower Vail elevations gradually display fall colors, extending viewing opportunities for late October visitors.
Weather affects color timing; frost or early snow can prompt color changes earlier. Monitoring local foliage reports, often provided by tourism organizations or forest services, optimizes fall foliage experiences. Whether visiting in late September or early October, exploring Vail's trails and byways delivers an unforgettable spectacle. The contrast of aspen leaves against the sky and mountains is a photographic marvel.
Outdoor Activities Fall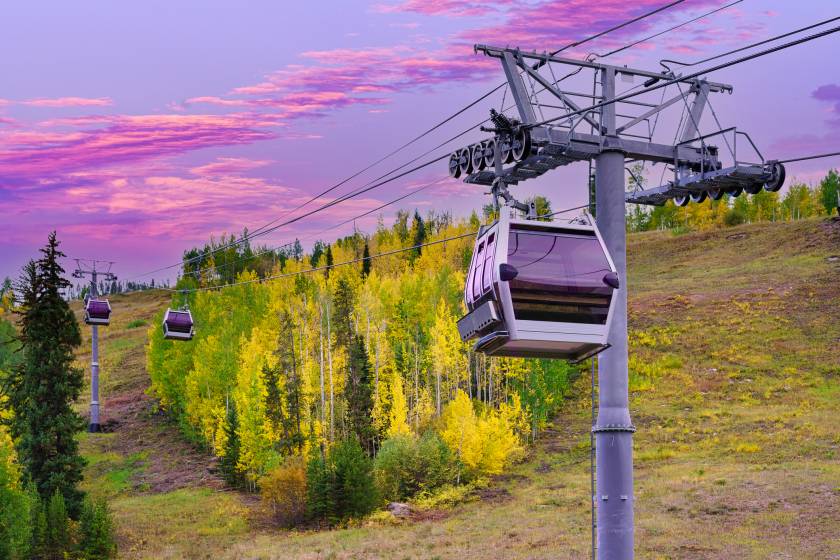 Vail's enchanting fall season offers a plethora of outdoor activities that let you immerse yourself in the crisp mountain air and vibrant foliage. From invigorating hikes to scenic drives, here are some outdoor fall activities to enjoy in Vail:
Leaf-Peeping Hikes: Explore Vail's extensive network of trails that lead you through forests adorned with brilliant fall colors. Trails like Booth Falls, Bighorn Creek, and Lost Lake offer a mix of stunning vistas and colorful foliage.
Scenic Drives: Take a leisurely drive along routes like the Vail Pass Scenic Byway or the Colorado River Headwaters Scenic Byway. These routes provide spectacular views of fall foliage against the backdrop of rugged mountains.
Mountain Biking: Discover Vail's renowned mountain biking trails with the added charm of fall colors. Cruise down trails like Village to Village, Radio Flyer, and Son of Middle Creek, surrounded by the rich hues of autumn.
Fly Fishing: Fall is a prime time for fly fishing in Vail. With the cooler temperatures, trout become more active. Explore the Eagle River or Gore Creek for a serene fishing experience amidst the changing colors.
Gondola Rides: While the gondolas are famous for transporting skiers in winter, they also offer stunning views during fall. Ride up to the mountain and witness the colorful landscape from above.
Horseback Riding: Explore the trails on horseback and witness the changing colors from a unique perspective. Many outfitters offer guided rides tailored to different skill levels.
Golfing: Enjoy a round of golf surrounded by stunning fall colors at Vail's golf courses. The Vail Golf Club and the Beaver Creek Golf Club both offer beautiful settings for a game.
Festivals and Events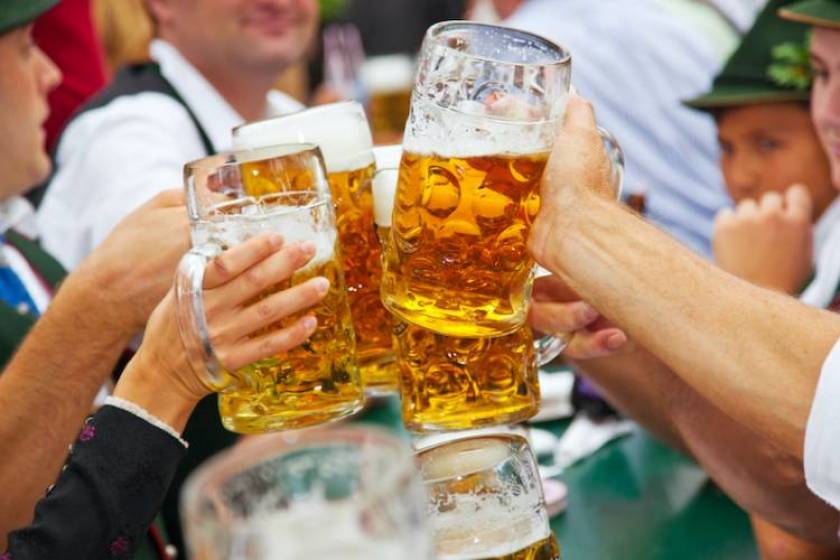 Vail comes alive with vibrant fall festivals and events celebrating the changing season and the local community. These events offer a fantastic opportunity to immerse yourself in the culture, traditions, and festivities that make Fall in Vail truly special. Here are some notable fall festivals and events that you can enjoy:
Vail Oktoberfest:  This iconic festival brings a taste of Bavaria to Vail. With lively oompah bands, traditional dancing, bratwursts, and various German beers, Vail Oktoberfest is a lively celebration of fall and the upcoming winter season.
Vail Farmers' Market and Art Show:  On Sundays, this open-air market showcases local produce, artisanal products, crafts, and artwork. It's a perfect opportunity to explore the local culture and indulge in fresh seasonal treats.
Vail Jazz Festival:  Held over Labor Day weekend, this event features world-class jazz performances that resonate through the picturesque Vail Village. The performances take place both indoors and outdoors, allowing you to enjoy music amidst the stunning fall scenery.
Vail Automotive Classic:  This event showcases an array of vintage and classic cars against the backdrop of Vail's scenic beauty. The weekend includes car shows, scenic drives, and the iconic "Concours d'Elegance."
Book your Vail Vacation Rental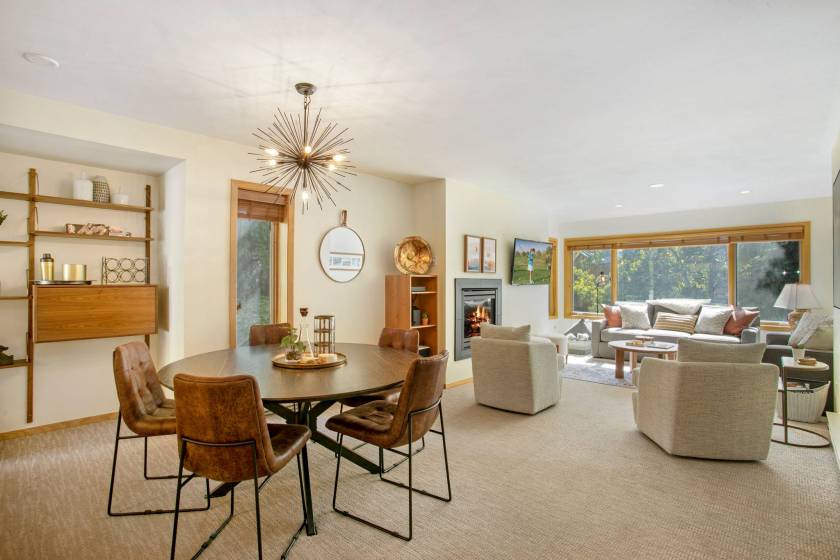 Vail in the fall is a treasure trove of natural beauty and unforgettable experiences. This season offers a unique charm that appeals to all, from the dazzling foliage and outdoor activities to the vibrant festivals and events. To maximize your Vail experience, consider booking a vacation rental as a cozy home base amidst the stunning fall landscape. Explore our range of Vail vacation rentals and start preparing for your memorable fall journey today!