Things to Do in Vail in the Summer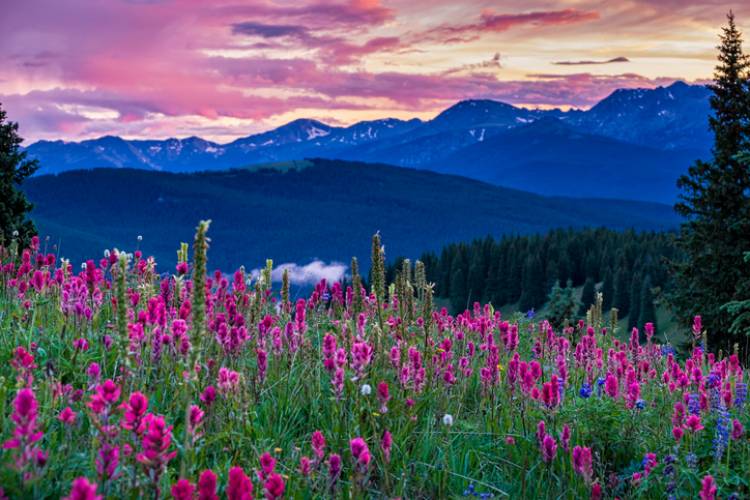 Whether you're planning a trip to Vail or are a resident of the area looking for some exciting things to do in the area, we have you covered! Known for its stunning landscape, small-town feel, a wide variety of outdoor activities and much more, Vail offers its locals and visitors the best in adventure and exploration. While Vail has been highlighted to be a top skiing destination and attracts visitors from all over the world, there is much more to be explored throughout the area, especially in the warmer months!
Here are some of our favorite things to do in Vail in the summer:
Forest Flyer Mountain Coaster
Perfect for thrill-seekers and those looking to take their outdoor adventures to new heights, the Forest Flyer Mountain Coaster is sure to bring an exciting twist to your summer in Vail. Wind your way through 3,400 feet of Vail's lush and mountainous landscape. The summer season kicks off on June 19th, so make sure you get your ticket soon. See you on the way down!
Hiking
One of the best summer activities in Vail is exploring a hiking trail! The Vail Valley is home to plenty of gorgeous hiking trails. One of the most popular is right in Lionshead! Berrypicker is a steep trail that takes you up the slopes of the resort. It is considered a challenging trail, but an option for newer hikers is to ride the gondola up and take this hiking path back down to Lionshead! Another popular trail in the Vail Valley is Booth Falls! This out-and-back style trail leads hikers to a stunning waterfall and winds through stunning wildflowers and aspen groves. Get out on the trails this summer to explore these trails and more! 
Horseback Riding
Exploring the outdoors in Vail isn't just for the beautiful walks, hikes, or bike rides. We can do you one better! Horseback riding in Vail makes sightseeing and basking in all that nature has to offer all the more of an experience. Plus, who doesn't like a furry friend to connect with while exploring? Check out Bear Hollow Trail, Dark Timber Trail, and Rocky Point Trail if you're looking for a place to start planning. 
Golfing
Time on the green never looked so good. Take in the gorgeous sights between swings and enjoy the fresh air. With a wide variety of courses perfect for varying challenge levels, you can bring the whole family or a friend to compete with. Check out Beaver Creek or Eagle Ranch.
Enjoy Vail All Year-Round 
No matter the season, Vail has something for everyone. Explore our Vail vacation rentals and check back in soon for more exciting tips and recommendations from our team here at Vail Management Company.